Rueben's New Beginnings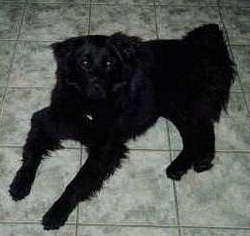 Dear Pet Pro Life,
It's been almost five full months since I got a forever home and I am so happy!
When my new owners came to PETsMART to see me, I was scared and I was underweight too. Now, I've got a full, shiny coat and no weight problems! They take me for walks every day and I even get to visit the Bark Park in Costa Mesa once a week! (How great is this?)
I have a great boy to play with and have made a great transition to a new life.
My "mom" always tells me that I'm handsome and that they can't imagine life without me.
Thank you, Pet Pro Life, for my second chance. I couldn't be happier (and neither could my family!)
Your friend,
Rueben