Ray's New Beginnings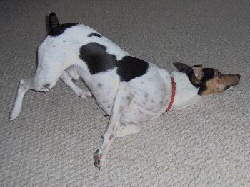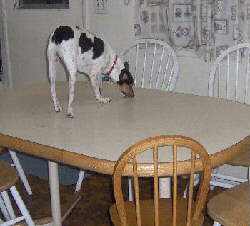 Dear Pet Pro Life,
Remember me? I was called Rayman but now my mom, Sherry, just calls me Ray.
I thought you'd like to know that I'm doing great. Mom says I'm a little high maintenance at times, but I think she wouldn't have it any other way. I love to be super protective of my mom and the little kids too.
I thought you might like to see for yourself how I'm doing, so I've sent along a couple funny photos of me that my mom took.
The one above is me scratching my neck on the carpet.
My mom says she couldn't believe her eyes when she saw me standing in the middle of the kitchen table (I guess I'm not supposed to do that), but I didn't get in trouble because she was laughing too hard.
Lucky me!
Your friend,
Ray