Nike's New Beginnings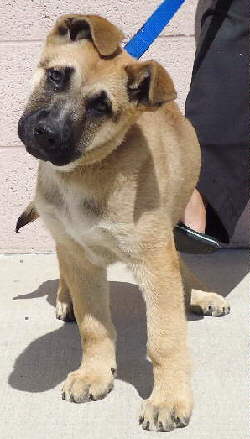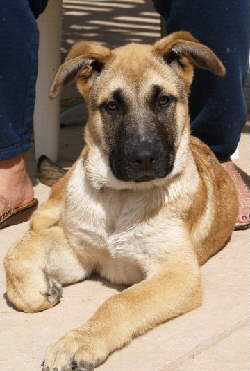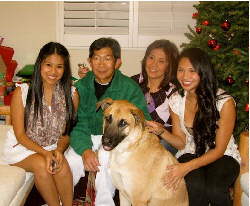 Dear Pet Pro Life,
My name used to be Bandit, but it is now Nike. I was adopted nearly 2 years ago in March when I was about 3 months old from you guys, and I'm the happiest pup in the world! I am definitely the most spoiled one in the house! When you told them I could grow to around 100 pounds, you weren't kidding!! The vet told me I'm a whopping, but healthy of course, 106 pounds!! I'm a huge ball of fun and I have the neatest personality. I am a fast learner and I can do so many tricks!! I love talking to my new family!!
Some of my favorite things to do are giving Jocely big hugs when she comes home after being away at college (I miss her all the time!), squeaking my toys when Briana does her homework (she still loves me even when she can't concentrate), watching TV while eating fresh hot bread that Mom gives me (Pan de Sal is my favorite), and going with Dad on his bike rides and helping him around the garden! Thank you for finding me a home and blessing me with this family!
Love,
Nike, Belgian Malinois Shepherd mix
P.S. Here are some pictures of me about month after I was adopted, my first day at the beach (I love the ocean!), and Christmas 2011. Gosh, I'm so handsome!!