Leila's New Beginnings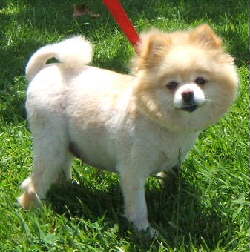 Dear Pet Pro Life,
You probably remember me as Lala, but now my name is Leila. I can tell that my new mom and dad absolutely love me!! And I love them very much too.
I found it very easy to adjust to my new family and their home. They take me for walks at least three—sometimes four or five— times a day! I just love it, and I get all excited when we get ready to go. I'm gonna loose my extra weight yet!!
I've had my teeth cleaned and I can finally eat hard food.
Please forward this message to Margaret, so she will know that her baby girl—me, that is— is in good hands and loving it.
Your friend,
Leila