Karma's New Beginnings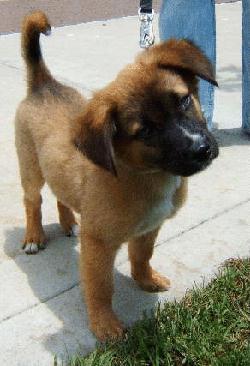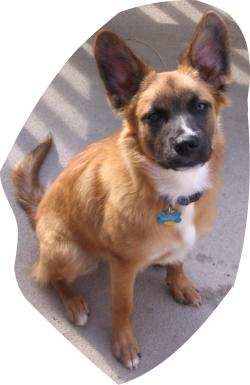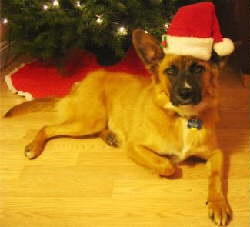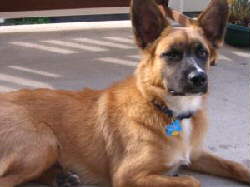 Dear Pet Pro Life,
My name is Karma now, but I when my mommy and daddy adopted me from Pet Pro Life a little over a year ago I was called Caramel. I was just twelve weeks old when someone found me in the street.
I grew up from a fuzzy little puppy with floppy ears to a soft and furry little dog with big giant radar ears! Everyone who sees me now tries to figure out what kind of dog I am—it's a fun game We've heard everything from "German Shepherd" to "Coyote!" But it doesn't matter to my mommy and daddy because they love me no matter what!
I have a really nice home now where I get to take long walks every morning and I get to go to the dog park often. I'm a very fast runner, and I love to chase the balls that my daddy throws for me with his Chuck-it toy! I don't really bring the balls back, but I like to show everyone how I run! I also love to play with other dogs. I have a neighborhood friend that I visit every day and we like to wrestle and run around together.
My mommy and daddy take me everywhere they go when they can—even on vacations! I love riding in the car because I know it means we're going somewhere fun. I have a crate in the car with a pink blanket and I just settle in for the ride! I've already been to Palm Springs and the Central Coast of California!. Mommy and daddy always find hotels and restaurants where I can join them.
Thanks, Pet Pro Life, for helping me find my mommy and daddy!
Love, your friend,
Karma