Hoku's New Beginnings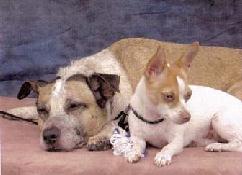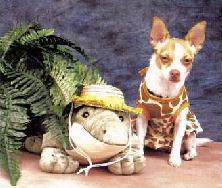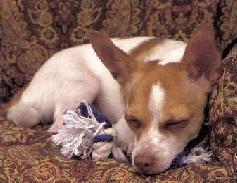 Dear Pet Pro Life,
You helped me find a new home last month, and as you can see from the pictures, it's been wonderful. I love my new playmate, Ginger, and even though she's much bigger than I am, she lets me walk all over her—and I mean that literally!
I'm not quite sure how I feel about getting dressed up just to get my picture taken, but I love my new family so much I'll let them do anything they want as long as I can be part of it.
Well, the couch and my favorite toy are calling, so I've got to go now. Thanks again for finding me the perfect home.
Your friend,
Hoku