Grace's New Beginnings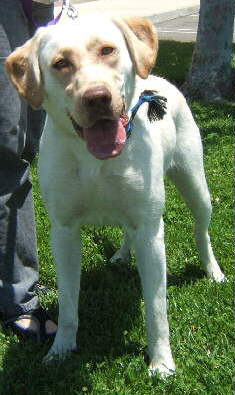 Dear Pet Pro Life,
I was adopted from Pet Pro Life last June, and this is my first holiday season with my new family. My new Mom tells me that I am "so so wonderful," but I try not to let it go to my head.
My family does lots of fun things like walks, dog park, camping, running, and chasing balls and Frisbees. I had so much to do on our last camping trip to the Sequoia Forest that I slept for two whole days after we got back. I've also found out that the trampoline and the slide are great fun. I love my new family, even my adopted siblings Cupcake and Oreo, and Iím very happy here. Thanks for helping me find them.
Happy Holidays
Your friend,
Grace