Cooper's New Beginnings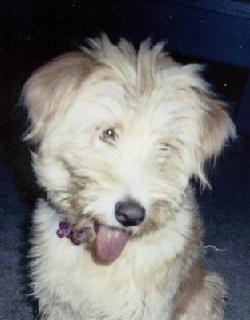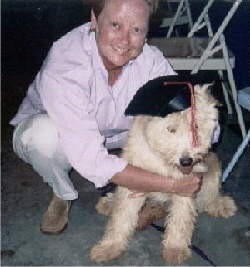 Dear Pet Pro Life,
When my new Mom adopted me about seven months ago, my name was Dino . Now I'm Cooper, and I'm the happiest dog on the block.
I've gotten real comfortable here with my new home, my Mom, and all my toys. I just play, play, play all the time. To me life is pretty much one big game and lots of belly tickles. What else could I ask for? How much better could it get?
I'm still discovering new things: how nice it is to cuddle in bed in the morning and how much fun it is to swish water all around the house from my beard after I drink out of the toilet. I love to run on the beach, but those waves can be pretty scary!
I'm sooo glad my Mom rescued me through Pet Pro Life. I've found a wonderful home with lots and lots of love and laughs.
Your friend,
Cooper
PS: That's me and my Mom in the picture.