Bunny's New Beginnings
Dear Pet Pro Life,
When I came to you a few months ago I was a sad little puppy with a broken paw but you helped me find a new family and now I'm doing just fantastic.
My people and I went to puppy classes and I got to show off how smart I am. I'm including my graduation picture so you can see how happy we all are now.
We're going to do more classes and I can hardly wait.
Thanks for helping me get a such a great home,
Your friend,
Bunny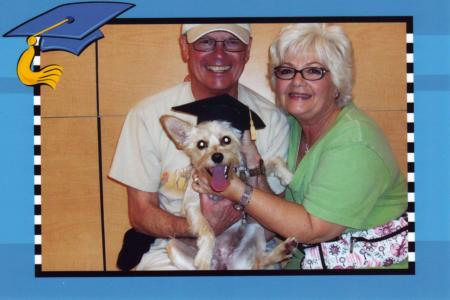 P.S. Here's my diploma