Biscuit's New Beginnings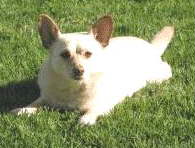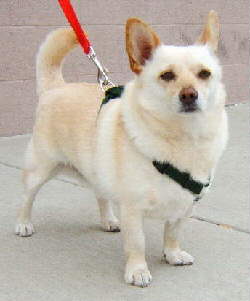 Dear Pet Pro Life,
You probably remember me as Rocky, but my new Mama and Papa renamed me. My name is now Biscuit. I just want to give you an update on my new life.. My Mama and Papa say that I'm the best dog they ever could have hoped for and they feel so blessed that I'm in their lives. I like to believe that the amount of joy I bring TO my new family is incredible.
I'm really enjoying the good life now, with lots of walks, good food, and a down comforter bed (although I actually prefer sleeping on my Mama's and Papa's silk comforter).
It's funny when they call me their "little blond burrito!" They love me so much. They joke that I'm such a charmer that I'm constantly recruiting members into the "Biscuit Cult".
Thank you again for all the great work you do on behalf of us dogs and cats who need to find good homes.
I've enclosed a couple of pictures. I hope you enjoy them.
Your friend,
Biscuit